Alien Frontier is a game designed by Jenny Chan, Alvey Harrison, Lindsey Rappleyea, and Adrienne Wilson.
The concept of the game is as follows: an alien spaceship crash lands onto Earth. Before making impact, it spreads alien eggs all over the United States. The players, who discover the crashed spaceship, are given the quest to collect all the eggs before citizens realize there are aliens among them. The eggs are drawn to locations of geographical and historical significance of whatever culture it lands in – due to an evolutionary feature of the aliens that realized that landmarks and places of cultural significance of other species would most likely be protected.
Students play by using a board that features the map of the United States of America, a fact journal that will help them practice reference skills, question cards that test their knowledge, a computer screen with Internet connection, and alien cards that feature QR codes – when scanned a virtual alien appears.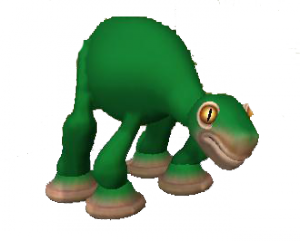 Downloads and Supporting Files
This page has the following sub pages.