[btn text="Link to survey" tcolor=#FFF bcolor=#800080 thovercolor=#FFF bhovercolor=#800080 link="https://goo.gl/forms/n9DxSus1uq5DROc42″ target="_blank"]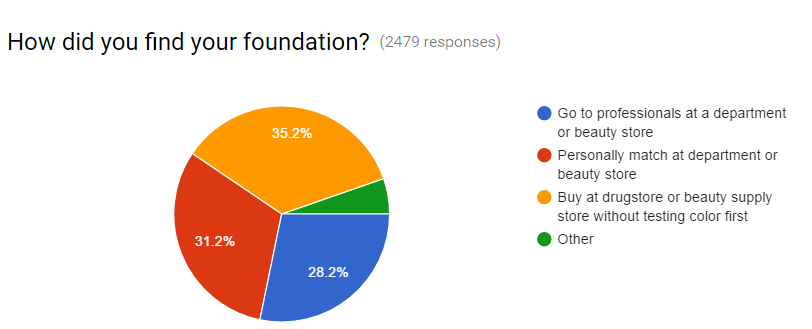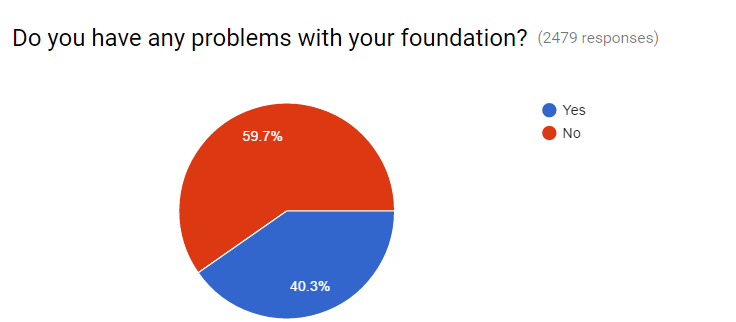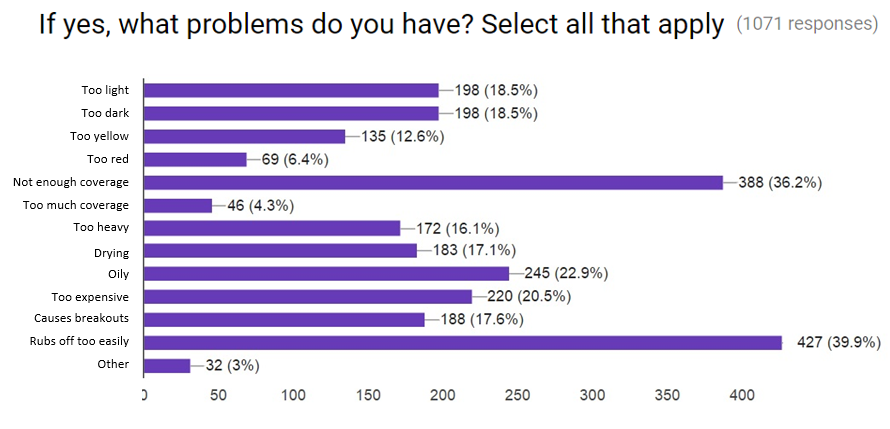 How did you find your foundation?
"I try to get it [professionally] matched as close as possible because having melanin in your skin means more noticeable skin discoloration due to uneven dryness/oilyness/acne. Also the beauty industry is seriously lacking in products and colors for brown and black people so its important to me that i get the best fit"

"I watch a ton of reviews on which way the color leans, whether neutral or warm or cool, then I base my decision on that. I have been matched at beauty counters but the foundations are always crazy expensive"

"Sometimes I buy foundation at CVS, sometimes I go to a department store and work with the saleswoman to find my color"
What problems do you have with your foundation?
"Makeup is made generally for white girls or black girls. I have a unique skin color and makeup that's too light makes my forehead look like this gray color but makeup that's darker but not brown (black girl makeup) tends to be orange…"

"I only want to cover my pimples, but because it doesn't match, I have to wear it all over my face."

"Lancôme is the only brand that keeps my skin clear but it's pricey. Also I get spray tans so my skin tone changes and my foundation doesn't always match"
What features would you like in this app?