On Saturday we attended the Troy Farmer's Market to set up our mini tests. We brought all three tests- the 'Finish the Thought' Prompts, Interactive String/ Knot Task, and the Sticky Note Mural. We left these tests around various spots in the Farmer's Market to obtain user feedback. We stayed nearby to watch users interact with our tests.

Interviewed two women who sat at table with 'If I had a superpower I would' prompt: 

"I liked to read them more than I wanted to write on it. 

It made me want to walk around and see if there were more prompts" -Women #1

"I liked the people who wrote things that made me laugh. The f

inished kiosk will be good to put at Farmer's Market or anywhere where people come because they have time" – Women #2

Here are pictures of the user tests. The red circles on the 'Finish the Thought Prompts' represent thoughts that were added at the Farmer's Market to the ones already there: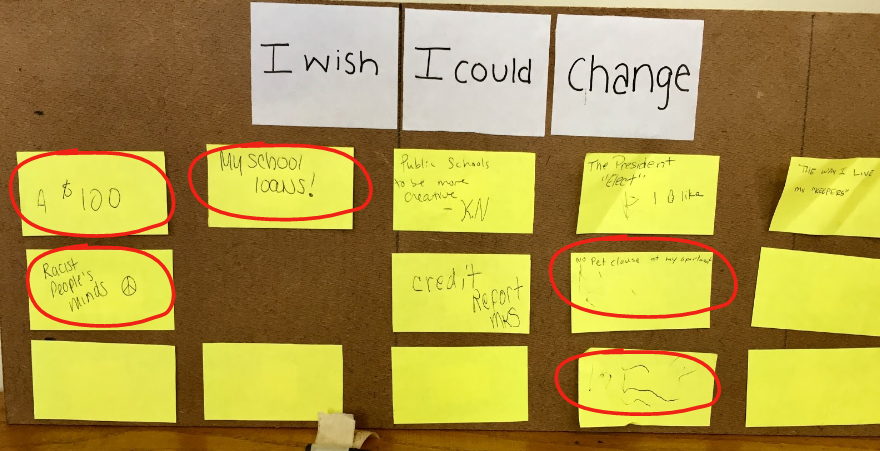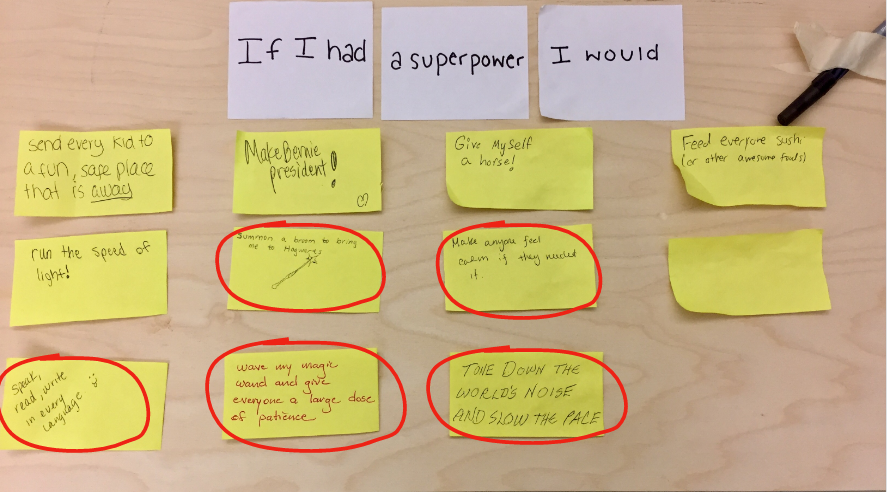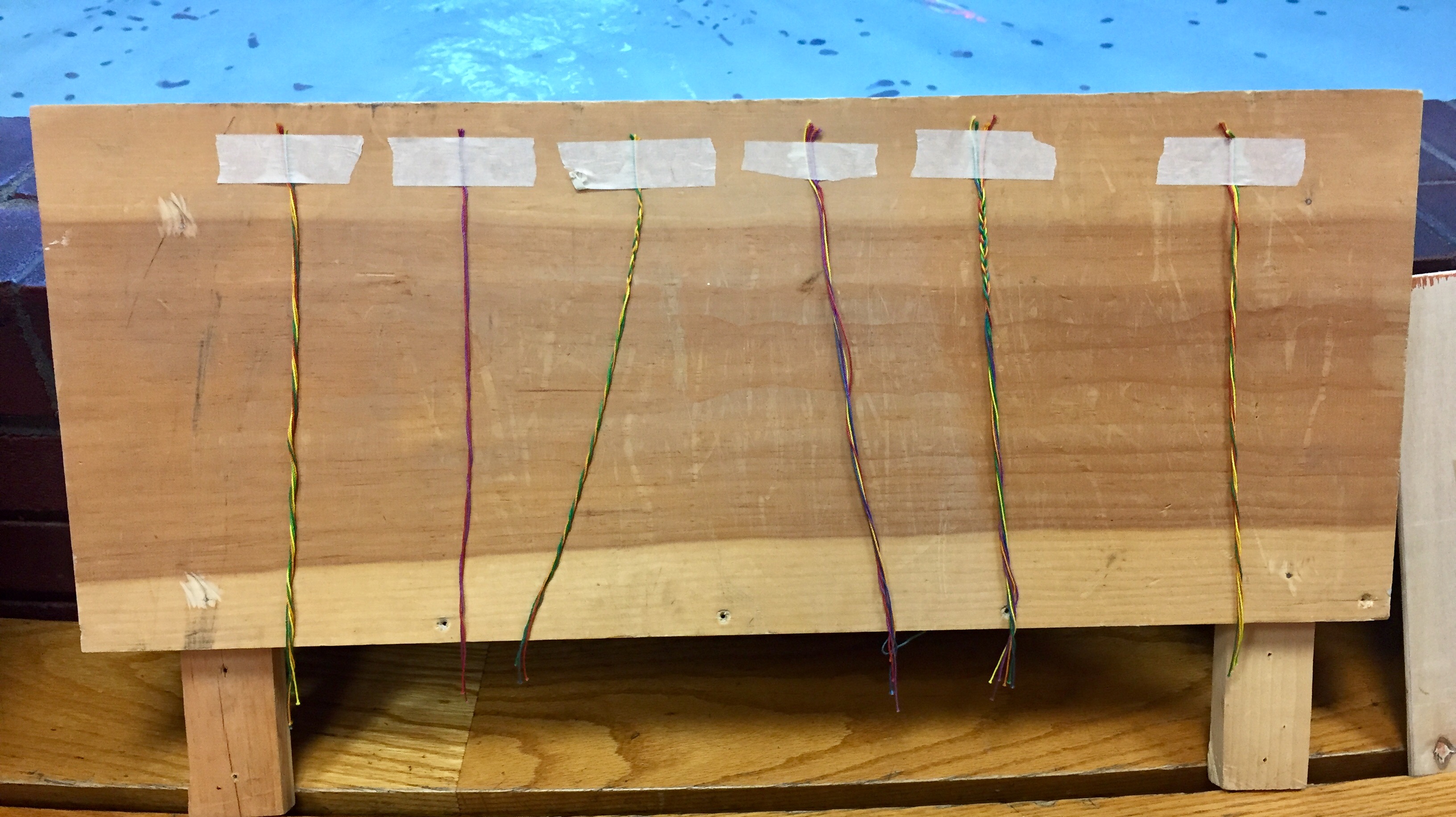 Overall Interpretations of Testing at Farmer's Market:

This testing helped us reach various members of the Troy Community. We had our tests there for a few hours and for the majority of the time they were there, people were either interacting with them or taking time to look at them.
The placement of these tests at the Farmer's Market didn't matter as much as other sites; this could be because many people attend the market and are spread out throughout the venue.
The women we interviewed gave us great insight on putting a finished kiosk in places where people go because they are already taking time out of there day- if just on the street people might just pass by because they do not have time.
The Sticky Note mural we noted needed many improvements. As you can see from the picture, the sticky notes had fallen off and it was more messy than anticipated. This lead us to order static sticky notes that should stay on the final product better.
Many of the comments on the 'Finish the Thought' prompts were political. This reflects the times we are in now and what is going on in the world. This opened our eyes to the kiosk being a source of historical data; if a database was kept with the answers people included it could be a great source to show emotions throughout history.