A persona is a realistic representation of a typical user. They are used to help mitigate the designers' assumptions and biases about his or her customers. When we were creating our personas, it was important for us to consider the following two questions: how they relate to our product and what problem(s) do they want to be solved with the use of our product.
Listed below are the personas of Tari, Evelyn, and Emma.
1. Tari, Latino, 21, Undergrad Student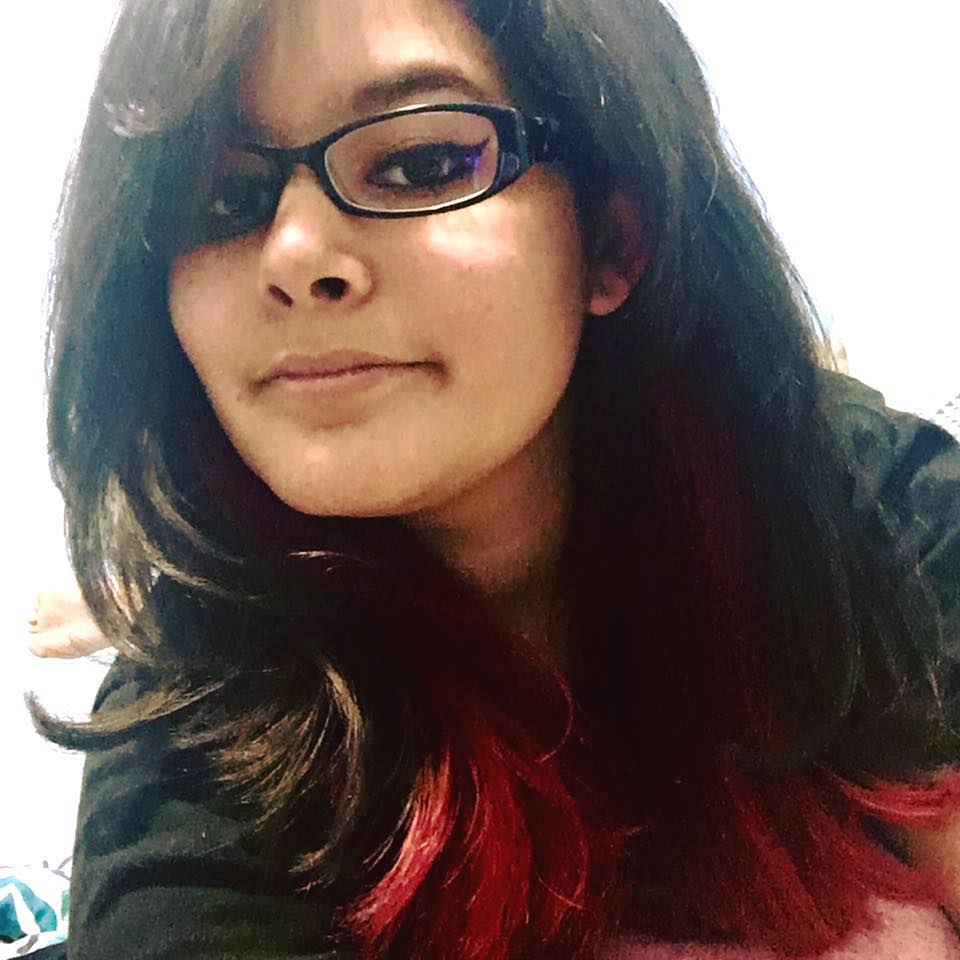 Customer Profile: Tari loves makeup and wears it everyday. However, she doesn't wear foundation often because she wants to preserve her nice skin. However, because she doesn't have much money to spend, she tends depend on friends and family to gift her makeup.
Likes online shopping and going to beauty supply stores (i.e. Sally Beauty)
Can't leave a department store without looking at beauty products
Doesn't know her overtones, but she does know her undertones
Skeptical that online shade won't match actual shade
Would probably look at shades in store to verify it's correct
Uses the same brands every time
Wants to get samples to figure out how makeup works
User Needs:
Ablity to compare the various products simontaneously
Ablity to search various locations that have the foundation in stock and to find the cheapest price
Would like to see the brand's detailed information so she can support brands with postive ethics (blacked-owned, cruelty free, etc)
2. Evelyn, White-Asian, 20, Undergrad Student
Customer Profile: Evelyn has been wearing mascara and eyeliner since 9th grade. She didn't start wearing foundation until she got to college. The type/amount of makeup she wears day to day varies depending on if she has to work or is hanging out with friends.
Waitress at a sports bar
Does eyebrows every day
Wears foundation to work (2 to 3 times a week)
Wears makeup full makeup only on the weekends
Blushes easily, so occasionally wears full coverage

Gets $45-50 foundation, but also likes to get samples

Makeup owned:

Color changes based on the season so she gets 2 different shades

Liquid x2

2 different shades of powder x2

Bronzer x2

All makeup is hand-me-down from friends

Only buys eyeshadow and foundation (likes Estee Lauder) from department stores but buys everything else (eyeliner, mascara, etc) from drug stores
User Needs:
Wants list of  ingredients so she knows if it's healthy for your skin

Wants to know features of makeup (long-lasting, degree of coverage, etc)
Would like to be able to buy makeup online rather than always going to the store

Needs reliable color matching

Ability to find/explore various shades depending on the season

Ability to compare different forms of foundation
3. Emma, Asian, 20, Undergrad Student
Customer Profile: Emma does not know how to apply makeup properly so she does not wear any. Currently, she only wears makeup to cover blemishes and depends on her friends to apply full-face makeup for special occasions. She does, however, have an interest in purchasing makeup and learning how to apply it.
Has bought stuff from Sephora

Eyelashes are too short to do mascara

"I'll only use it [foundation] for special occasions, so I might as well buy a good brand"

Foundation tends to expire before she finishes the bottle

Doesn't want to spend $50 on foundation
User Needs:
Wants tips/videos on makeup application

Wants to see recommendations, ratings, and reviews

Descriptions of foundation

Degree of coverage

Moisturizer, SPF, etc.

Location and price comparison of products