The start screen.  The game is started by placing both hands over the white circles.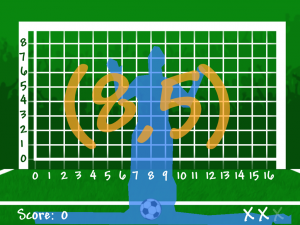 A point is displayed on the screen that tells the user where the shot will be.  Depending on the difficulty setting, the player will have between 1 and 10 seconds to move to the correct location before the shot occurs.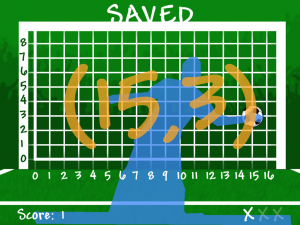 If the player correctly moves to the displayed point in the allotted time, it will result in a saved shot. The crowd cheers when a shot is saved and the score goes up by 1.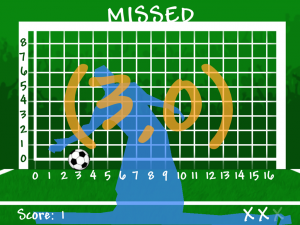 If the player does not correctly move to the displayed point, it will result in a missed shot. The crowd sighs when a shot is missed.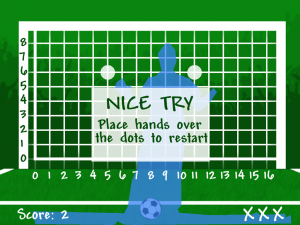 After 3 missed shots, the game will end.  The game is restarted the same way that the game is started initially by placing your hands over the two white circles.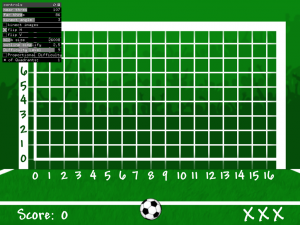 The GUI is opened by pressing the 'g' key on your keyboard and makes setup options available.  Gameplay settings can be changed in here. The game is not limited to just one quadrant.  In the GUI, there is an option for "# of Quadrants" that allows between one and four quadrants to be displayed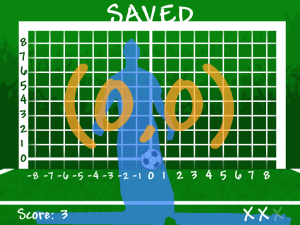 2 quadrants
4 quadrants